Bihar election Phase 1: While Chief Minister Nitish Kumar's JD(U) is contesting in 35 of the 71 seats, followed by its ally BJP (29), the opposition RJD has fielded its candidates in 42 and its coalition partner Congress is in the fray in 20 assembly segments.
"Today first phase of polling is underway. I would like to request everyone to follow all precautionary measures against COVID-19. I pray for the speedy recovery of everyone who has been infected with the disease," Prime Minister Narendra Modi says in Darbhanga.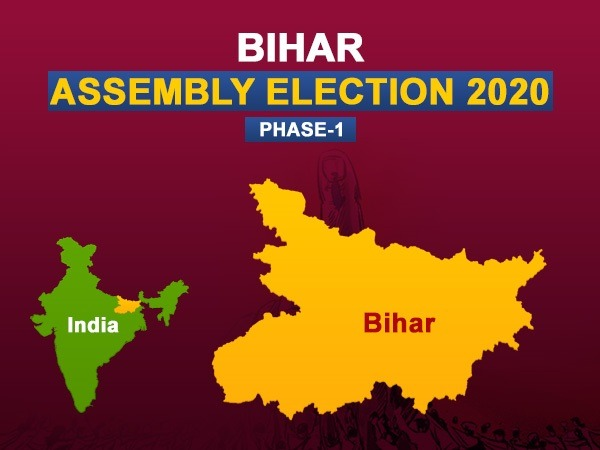 Over 51% voter turnout registered till 5 pm, says EC
Over 51.91 percent voter turnout has been recorded till 5 PM in the first phase of Bihar assembly polls on Wednesday, the Election Commission said in its provisional data.
#ElectionCommissionOfIndia's Media Briefing at 6.30 PM today on #BiharElections

Watch out Live here 👇https://t.co/F4xLMntebN#BiharPolls

— PIB In Bihar 🇮🇳 Mask yourself 😷 (@PIB_Patna) October 28, 2020
Small shopkeepers, youths, farmers angry with Modi and Nitish: Rahul Gandhi
Congress leader Rahul Gandhi Wednesday said there was anger among small shopkeepers, youths, farmers and labourers against Prime Minister Narendra Modi at the national level and Chief Minister Nitish Kumar in Bihar.
50.8% voter turnout recorded by 5 pm
According to the Voter Turnout App, 51.80 percent voter turnout has been recorded till 5 pm in the 71 constituencies of 243-member Assembly in the phase one elections. Chakai registers the highest voter turnout with 60.03 percent followed by Bhabua with 59.5 percent