72nd Republic Day: Amid the ongoing COVID-19 crisis, several things have changed over the past one year. The change will also reflect in the Republic Day Parade that will be held at Rajpath in Delhi on January 26, 2021.
Due to the coronavirus outbreak, no foreign guest will be present at the Republic Day parade on January 26, 2021, something that has been one of the highlights of the annual event celebrating the country's diversity at the heart of Delhi. This is the fourth time in history that no foreign guest will be present at the Republic Day. The last time it had happened was in 1966, and before that in 1953 and 1952.
India had extended an invite to UK Prime Minister Boris Johnson to be the guest at the Republic Day who had accepted and confirmed that he will be coming. But in January first week 2021, he had informed Prime Minister Narendra Modi of his inability to come due to the new strain of COVID-19 virus that had emerged in the United Kingdom.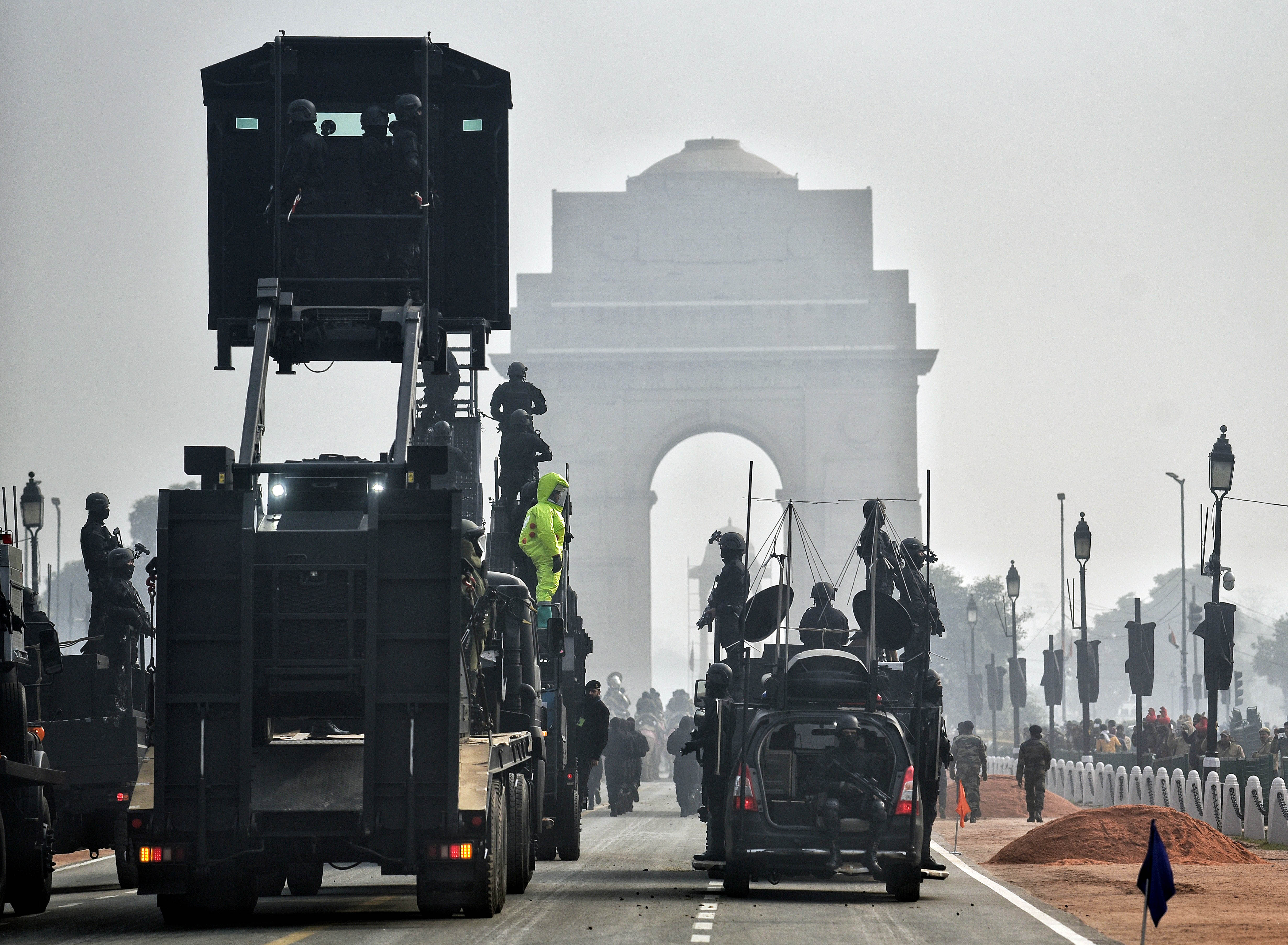 This year, the National Security Guard (NSG) commandos have decided to make changes for the Republic Day parade as per the COVID-19 health protocols.
The NSG commandos will be marching with a distance of more than 1.5 metres from each other, while, earlier, they used to march down Rajpath from shoulder to shoulder.
The 72nd Republic Day Parade celebrations will feature 321 school children and 80 folk artists in the cultural programme. School children from four Delhi schools and folk artists from East Zonal Cultural Centre, Kolkata will participate in the cultural programme during the Republic Day Parade.
This year, there will be no joint or coordinated parade at the Attari border on Republic Day. Moreover, no public will be allowed due to COVID-19 restrictions at the Attari border.
Earlier, Pakistan and India used to do a joint parade, which spectators used to watch from both the side.
Notably, since March 2020, the general public has not been allowed at the Attari border due to COVID-19 restrictions.