Jharkhand Election Results 2019: The Jharkhand Mukti Morcha (JMM) and Congress alliance are running neck and neck with the ruling BJP — 33 seats to 32 — as votes for the Jharkhand election are being counted. At least three exit polls have predicted a victory for the Congress-JMM-Rashtriya Janata Dal (RJD) alliance.
Elections were conducted for 81 assembly seats of the state in five phases from November 30 to December 20. In the Lok Sabha elections held earlier this year, BJP had won 11 of 14 seats in the state.
The counting began in all the 24 district headquarters of Jharkhand at 8 am. The ruling BJP is locked in a close fight with the rival JMM-Congress combine.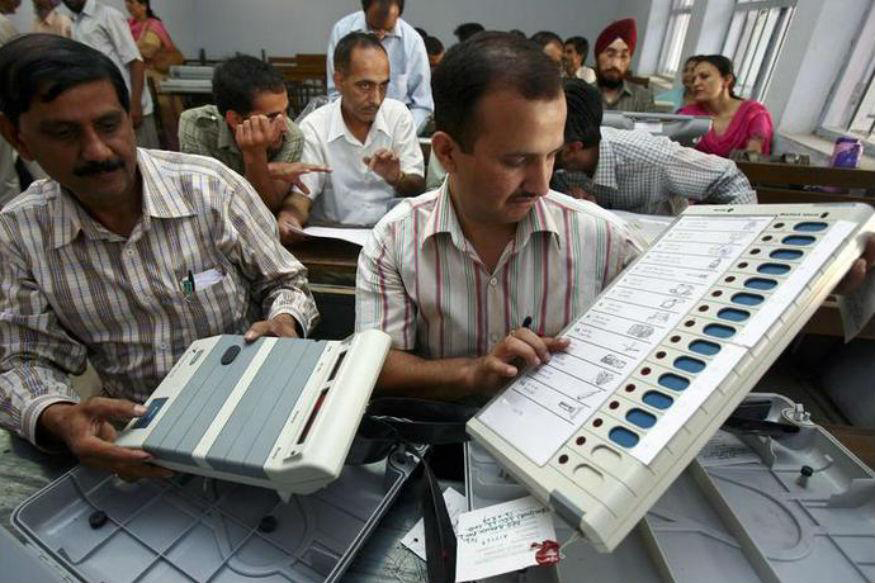 The most prominent candidates in the election are Chief Minister Raghubar Das, his predecessor Hemant Soren – the chief ministerial candidate of the opposition alliance — All Jharkhand Students Union president Sudesh Mahto and the Jharkhand Vikas Morcha's Babulal Marandi. Raghubar Das is leading in Jamshedpur East.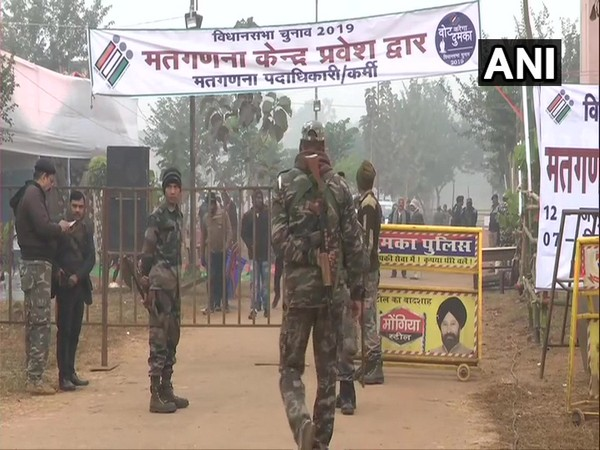 In the 2014 state elections, the BJP had won 37 seats while the All Jharkhand Students Union won five. The Congress was reduced to just six seats.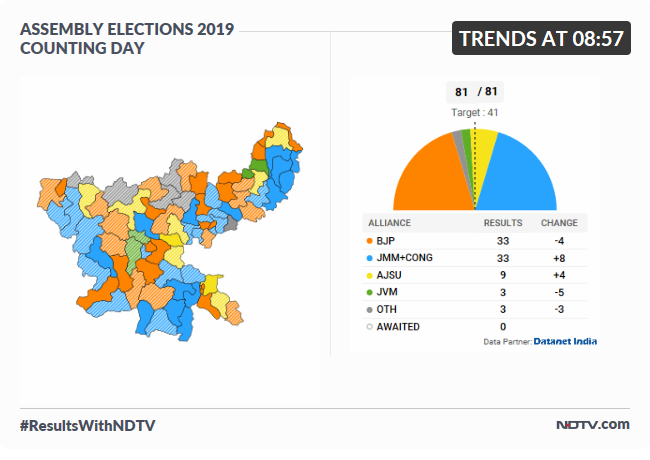 Leads for all 81 seats in, BJP and Congress-JMM alliance neck-and-neck.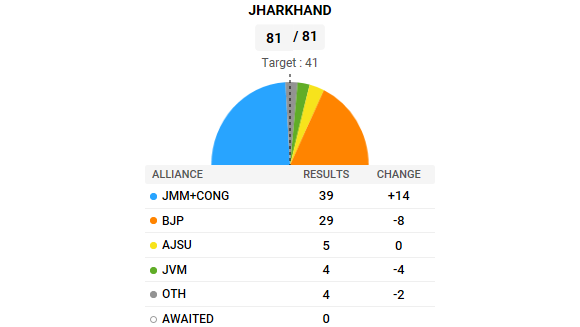 Jharkhand Chief Minister Raghubar Das, eyeing second term, ahead of party rebel.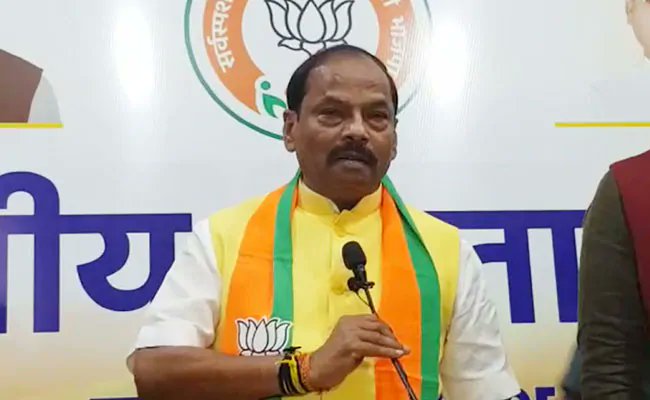 JMM-Congress Crosses Majority Mark In Jharkhand Election Leads.
Jharkhand election result: Advantage JMM-Congress as opposition alliance hits majority mark
BJP leading in 28 seats, JMM in 25
Ruling BJP leading in 28 of 62 constituencies in 81-seat Jharkhand Assembly, opposition JMM leading in 25 seats, Congress in nine, RJD in 5.
"Confident Of Winning 50": BJP's Jharkhand In-Charge As Party Trails.
"Too Early": Jharkhand Chief Minister As Leads Show BJP Trail
As the ruling BJP appeared to be set for second place in a tight contest for Jharkhand, Chief Minister Raghubar Das exuded confidence that he would win and "the government will be formed under the BJP's leadership".
"To give a clear statement at the moment is not possible since we are just two or three rounds into the counting of votes. There are a total of 17-18 rounds. The margins are very narrow… so narrow that it can completely turn the leads as what you see at the moment," Raghubar Das told reporters.