Krishna Shroff Goes Topless: Jackie Shroff and Ayesha Shroff's daughter Krishna Shroff is an absolute stunner and a fitness enthusiast just like her actor brother Tiger Shroff. She often shares stunning pictures of herself flaunting her toned body on Instagram. This time, Krishna took it a notch up when she posed for the August issue of H&H magazine.
View this post on Instagram
Tiger Shroff Sister @kishushroff goes topless for photoshoot
View this post on Instagram
Krishna Shroff has set the temperature soaring with a topless picture for the cover of H&H Magazine. She is seen wearing black faux leather pants and gloves made of the same material as her pants. Krishna flaunts her perfectly toned body and her body tattoos on the cover.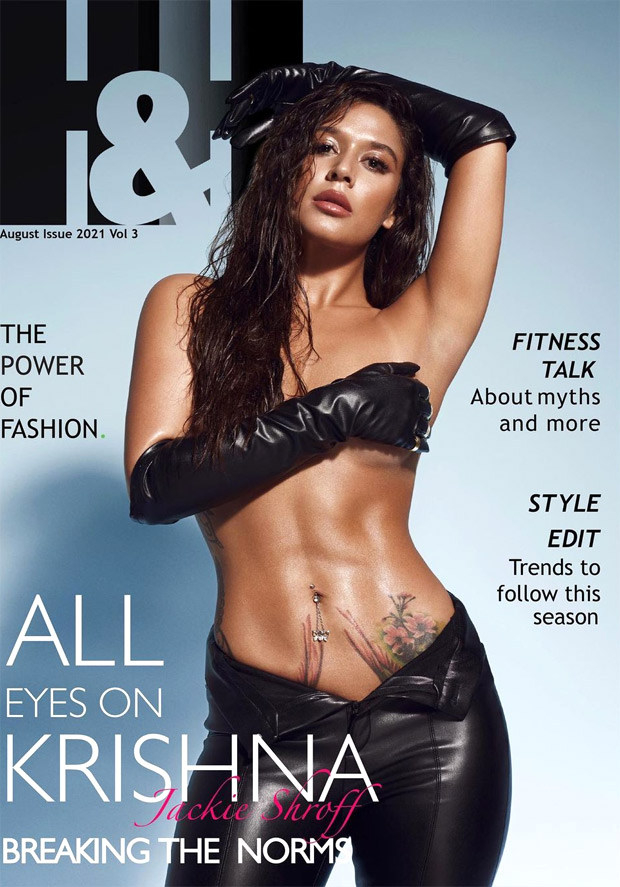 Commenting on the picture, actor Disha Patani commented, "Insane that body". Many others were blown away by the breathtaking picture and fans and friends complimented Krishna.
View this post on Instagram
When Krishna was asked what was her family's reaction to her photoshoot, she had shared how all of them were pretty encouraging and loved her pics.  "I showed mom the pictures before I uploaded them on Instagram, not to get her approval or anything but just because I share all my photos with her and she loved it! She thought it was beautifully done and she thought I looked really pretty. I showed Tiger all the shots, he loved it as well. He wanted to upload one of them. So he actually uploaded one from the series before I did on his Instagram. And my dad, you guys know he's super bindaas, he gives my brother and me our freedom. He trusts us to do what we want as long as we don't cross any limit.